SIA Training
SIA TRAINING
Get Your SIA Licence Fast!
SIA Courses Are taught by the
2012 Olympics No2 Highest Pass Rate Trainer
Wayne Edwards
---
First Aid Dates
Just thought I'd let you know we have First Aid dates available
24th June is Emergancy First Aid
24th to 26th June is Appointed First Aider
First Aid Training
This first aid at work course is perfect if wish to give emergency first aid in your workplace or be your workplace first aid appointed person. We cover everything you need to know so you can gain the Emergency First Aid at Work certificate.
Our high-quality emergency first aid courses will help you:
Get your Emergency First Aid at Work certificate, valid for three years
Confidently deal with the most common first aid emergencies
Provide quick, safe and effective treatment
Contain an emergency first aid situation until professional help arrives
On our emergency first aid at work course, you'll learn about first aid at work requirements and how to recognise symptoms, use the contents of a first aid kit, carry out emergency resuscitation (including CPR), tackle bleeding, deal with emergencies (such as choking, heart attacks, shock) and much more.
Whether you already know a little first aid, are a complete beginner or want to become your workplace first aid appointed person, you're sure to benefit!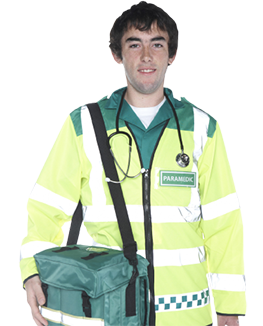 ---
New Close Protection Payment Options
BRAND NEW PAYMENT OPTIONS
NOW AVAILABLE
SIA Close Protection (Body Guard) Training
THIS IS THE HIGHEST LEVEL OF SECURITY TRAINING!


The course covers:-
Physical Training (Get you in the best shape of your life.)
Car Convoys (Not exactly Car chases but still exciting)
CQC (Military style unarmed combat)
Strategic Planning
First Aid (Designed to save life in the field)
Negotiation
Reconnaissance (Scoping out an area for danger)
Witness Protection
Hostile environment management
Foot Patrols
Manage Safe Houses
Sweep for bugs
On Completion of your SIA Close protection license
training we will give the option to travel to the
beatiful Island of Thesoloniki in the summer to
learn Maritime security and Gun training. We will
stay 7 days in Thesoloniki. 5 days training and the
weekend to party.
Option of 7 Days in Thesoloniki for
Maritime Security and Gun Training
After Completion of the Course
Course Duration:
Stage 1 May 28th to June 2nd
Stage 2 June 18th to June 23rd
Final Stage 3 July 9th to July 14th

The Course Was £1800
Now £1500 for a limited time only
Brand New Payment Options

Pay in Installments
1) Pay £300 to secure your place on the course
2) Pay 2nd Installment of £450, 4 weeks later
3) Pay remaining balance of £750 1 week before the course starts

Pay in Full
---